How will my Waterbox ship?
The following pertains to orders shipped in the continental US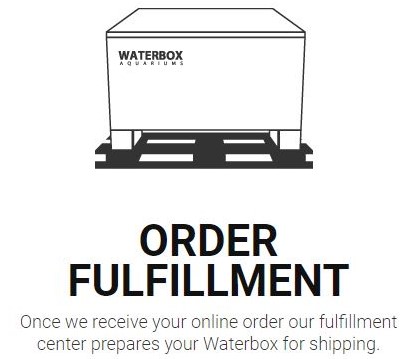 Small Aquariums, such as the CUBE and CLEAR models, and cabinets under 3 ft in length will ship in a corrugated cardboard box with a small parcel carrier such as UPS. 
Large Aquariums will ship as follows with a freight carrier such as Southeastern Freight or UPS Freight. Upon placing your order, you will be sent a freight agreement to acknowledge and sign via Hellosign. 
The glass aquarium display, sump, and plumbing kit box will be packaged inside a custom wood crate and placed on top of a pallet. The cabinet is flat-packed in a separate box(s) and are placed on top of the wooden crate. 
Small parts, such as return pumps and filter socks, are placed on the pallet with the tanks and cabinets in a small USPS box or a larger box (depending on how many small parts there are) and completely stretch-wrapped with a black film. are strapped on top of the pallet underneath a "Do Not Stack" cone as pictured below.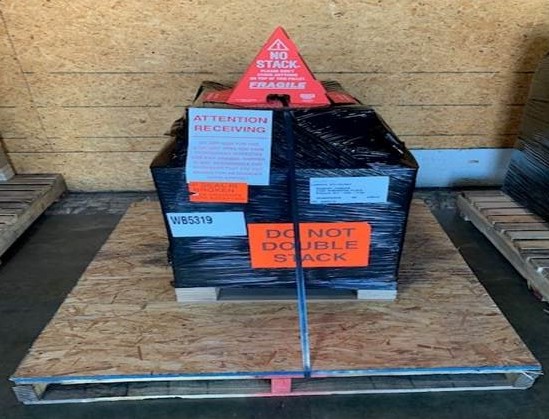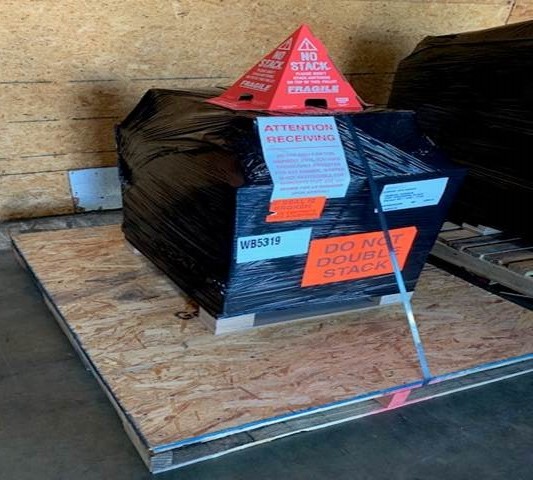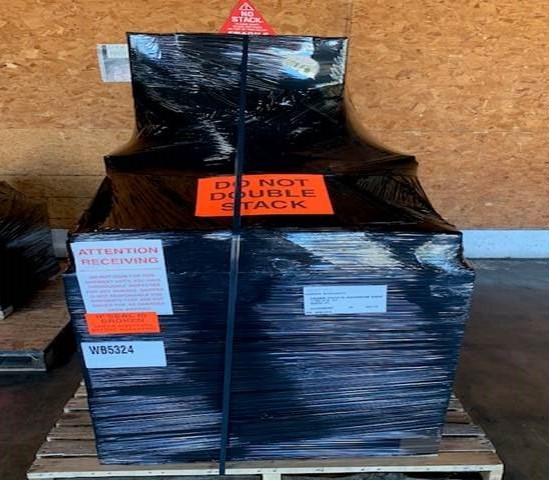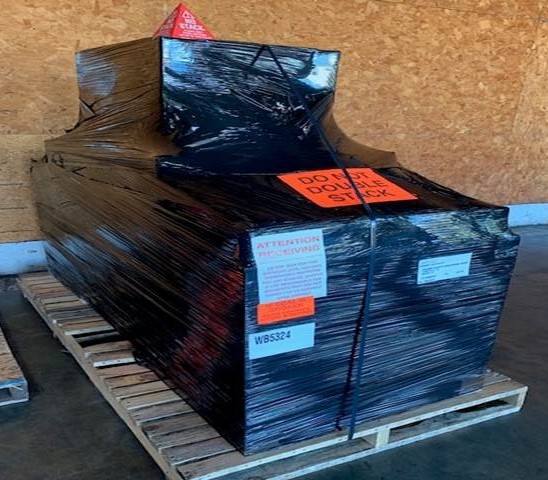 ALL shipments have a DO NOT STACK CONE on the top of shipment.
ALL shipments are stretch wrapped with black film and then banded
ALL stretch wrapped shipments have a "ATTENTION RECEIVING – SHIPPER IS NOT RESPONSIBLE" sticker applied to exterior (example below)
ALL stretch wrapped shipments have a "IF SEAL IS BROKEN CHECK CONTENTS" sticker applied to exterior (example below)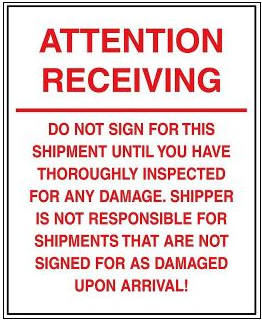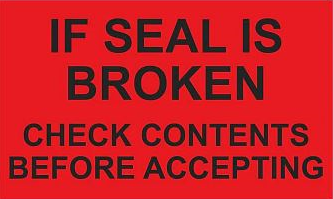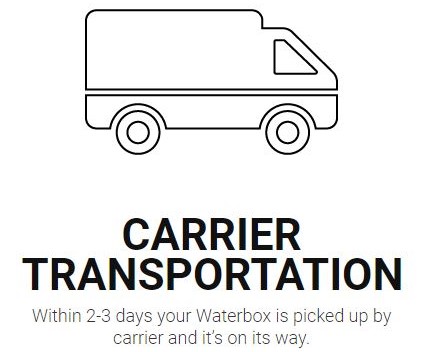 Our warehouse is located in Jacksonville, FL and the map below displays the general estimated transit time for deliveries within the continental US.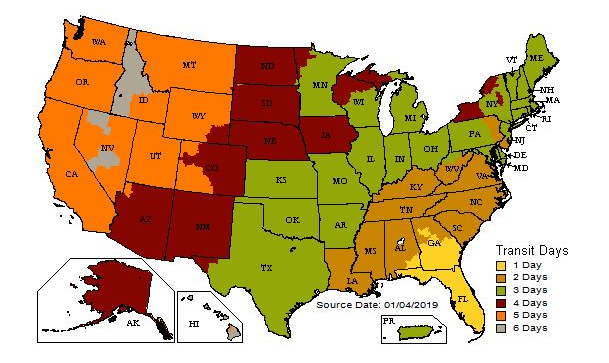 The freight carrier will call you to schedule a delivery appointment once the shipment has been transported to the localized shipping facility. The freight carrier will not deliver your order with out a scheduled delivery appointment for residential deliveries.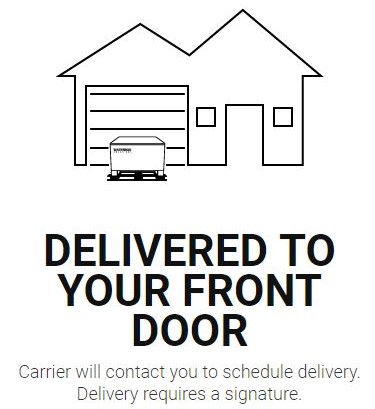 Your Waterbox will be delivered by a freight company in a large truck equipped with a lift gate. Usually the freight companies will bring it up driveway next to the house. The freight company will bring the shipment as close to the building as possible, but will not be able to load it into the building or into an elevator.
Crossing a threshold is considered an additional fee that they are not approved for. However, you can now request inside delivery as a shipping option for an additional fee at check out.
!!! IMPORTANT !!!
Please inspect your package immediately to look for major shipping damages that could have occurred during transit. Inspect boxes for holes, torn areas and damaged edges. Open the top of the tank crate and inspect for any major damages.
Mark any damages to pallet, crate, boxes or product on delivery paperwork before signing for the delivery with the carrier.
Please also take pictures of any damages that are immediately apparent.
For more information on what to do if your shipment arrives damaged please check out this article What if my Waterbox comes damaged?
If your Waterbox arrives damaged please file a claim with our Claims Department at
https://waterboxaquariums.com/pages/claim and our Claims Team will be in contact about your claim within 24-48 business hours.
---