Do you ship to Canada?
We get this question a lot.
The answer is yes, we are now shipping to Canada from our warehouse in Jacksonville, FL. 
Simply enter your address and duties and taxes will automatically be calculated into your freight bill as seen below: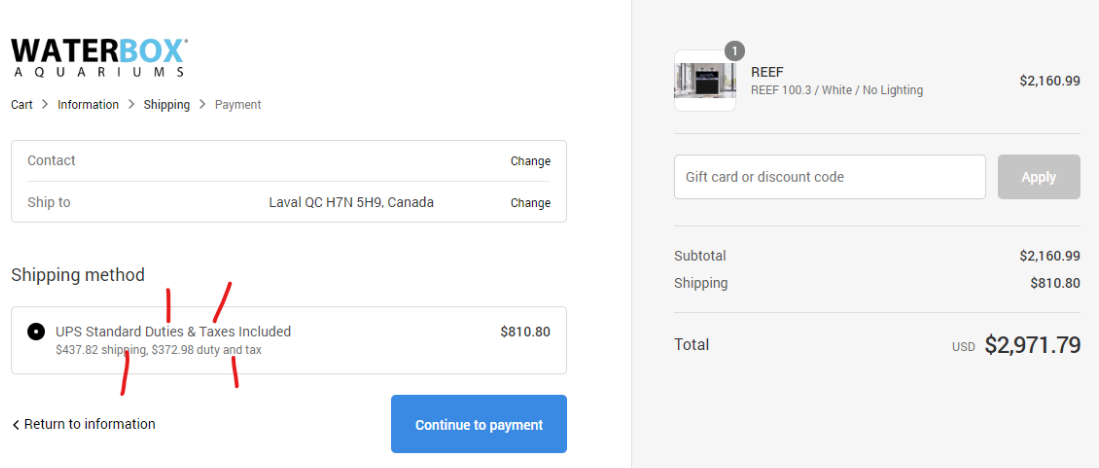 Please contact our support team at 800-674-2608 or support@waterboxaquariums.com with any questions.
Is financing available in Canada?
All financing is made possible by our partner, Bread. At this time, they do not offer financing to Canada which means neither can we. 
However, you can check in with Bread directly by contacting their support team at the link below to see when it may become available.
---